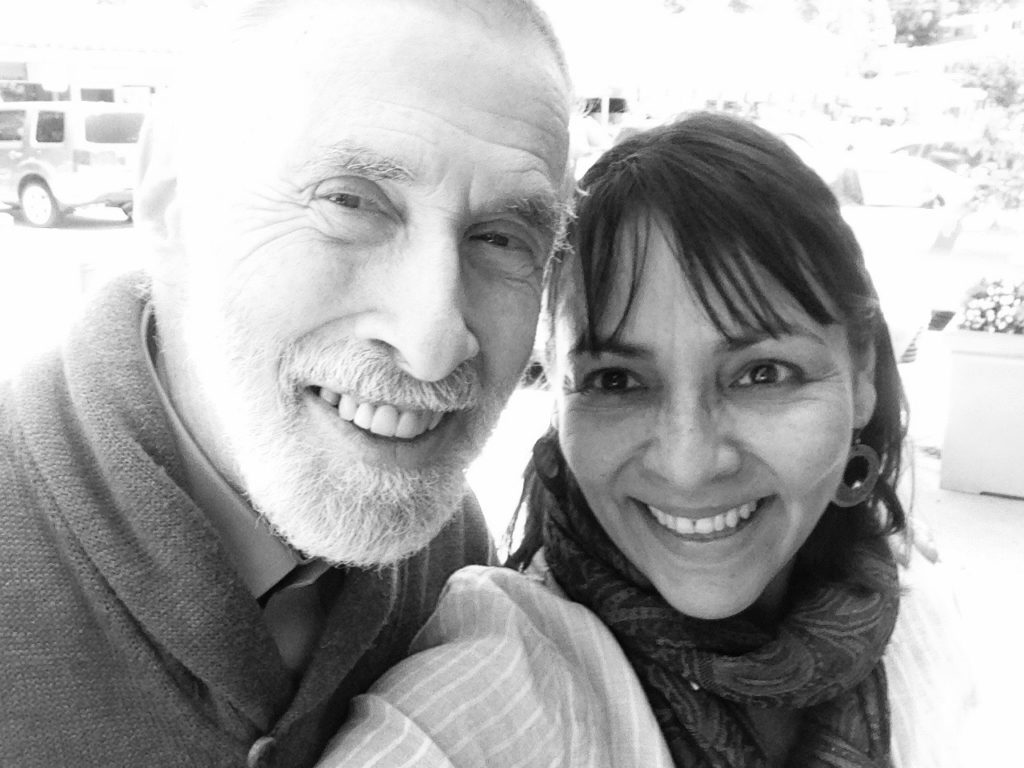 "The words, choices, and actions we take as Animal Advocates, Animal Guardians, and Vegans are based on the fact that our fellow sentient beings feel love, joy, pain, and loss and thus deserve to be protected and treated with respect…" – Elliot M. Katz, DVM, founder & president emeritus, In Defense of Animals 
Have You Ever Met Your Hero? 
Several Years Ago, When I First Began Writing My Book – Dog as My Doctor, Cat as My Nurse, I summoned up the courage to approach, Dr. Elliot Katz, the founder and president emeritus of In Defense of Animals (IDA) for an interview. To my delight, amazement, and excitement….he agreed! Dr. Katz is well known in the animal rights community for his achievements on behalf of animals. But beyond his credentials, Dr. Katz was someone I greatly respected and had long admired since childhood.
During our interview, Dr. Katz' dog, Charlie, joined us. Charlie's warm muzzle lay on my lap as Dr. Katz shared his stories about IDA's victories on behalf of animals: opening a sixty-four-acre sanctuary for abandoned animals in rural Mississippi, developing a forest sanctuary in Cameroon, fighting the puppy mill industry, and launching numerous successful campaigns on behalf of our animal friends.
Today, Dr. Katz is in his eighties but his voice on behalf of animals is as committed as ever to the Guardian Campaign. This growing movement encourages people to use the term "guardian" instead of "owner" when describing their relationships with their animal companions. The mindset behind the campaign is that the term "animal owner" implies you consider your animal is property, a commodity, or a possession, whereas "animal guardian" suggests that you value your relationship with your animal friends beyond the concept of property and with greater respect, compassion, and kindness.
Can Words Really Be That Important?
After our interview, I felt a powerful shift within me, the kind that happens when your heart has just heard a great truth. I knew Dr. Katz was right about the power of words because I've been a witness in my own wellness practice at Modern Alchemy Acupuncture to the impact words have on my patients' well-being.
Think about it, when you feel at the top of your game, you might say, "I feel amazing!" If instead, you wake up with the blues, you might say, "I'm depressed." For most people, saying the positive words actually feels physically better than saying the negative ones. Your body will, in turn, respond to your choice of words and you will feel either more amazing or depressed. When I hear a patient say – my diabetes or my cancer, or my disease – I gently encourage them to become aware of the vocabulary they are using, then to choose more empowering words as part of their journey towards wellness rather than illness.
The Words We Use When Referring To Our Animal Friends are Just As Important. 
Carlisle-Frank and Joshua Frank examined the attitudes of animal guardians and pet owners, and their study revealed that people who consider themselves "animal guardians" are more likely to think of their four-legged companions as family members and are less likely to abandon them than are people who consider themselves "pet owners. This is significant since 1.5 million abandoned cats and dogs are euthanized in our nation's shelters every year. Choosing to think of yourself as an animal guardian versus an owner is a simple thing that all of us can choose to do that can have a profound impact on the lives of all animals.
After my interview with Dr. Katz, I felt inspired and embraced being an animal guardian wholeheartedly. What happened next was unexpected: I found that embodying the term guardian soon transcended my relationship with my cats and dogs and spread to other areas of my life. As a stepparent, being a guardian gives me greater clarity in my role with my husband's children than the confusing term "stepparent" ever allowed. Bringing the idea of guardianship to my relationship with my husband reminds me to take care of someone I consider priceless and often take for granted. And finally, as a planetary guardian, I've become a more conscious citizen of the world, taking greater care to leave a smaller carbon footstep whenever I can. In fact, I felt so moved by my new awakening that I even created a video called, I Am a Guardian which demonstrates my guardianship of my own animal friends.
If you consider yourself a pet owner, I urge you to reconsider yourself as an animal guardian instead. I challenge you to take The Guardian Challenge by taking one week to substitute the word owner for guardian. Like me, you might find that not only does your bond with your animal friends instantly become stronger but you may begin to see yourself in a different light with all of your important relationships – animal and human.
Stay Pawsitive!
Carlyn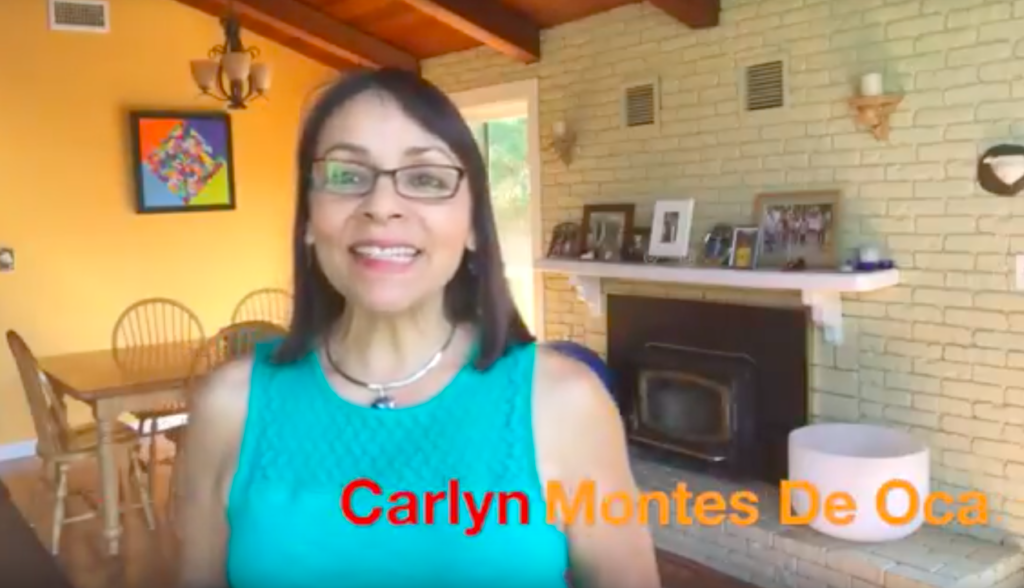 Check out My "I am a Guardian" Video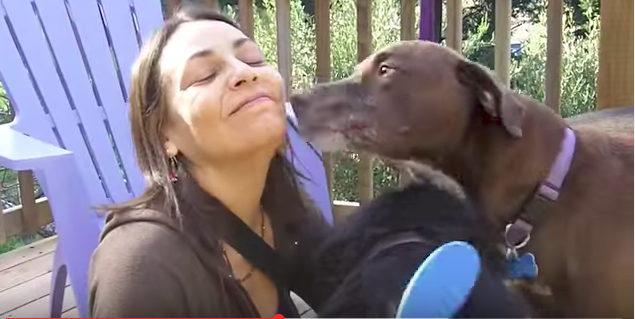 CLICK HERE to Buy An Awesome Book:)

CARLYN MONTES DE OCA is an author, speaker, animal-human health expert, acupuncturist, and plant-based nutritional consultant. A former film editor on such movies as Honey, I Shrunk the Kids and Three Men and a Little Lady, Carlyn holds a bachelor's degree from Loyola Marymount University in communication arts and a master's degree in Traditional Chinese Medicine from Emperor's College. She is also certified in plant-based nutrition from the T. Colin Campbell Center for Nutritional Studies at Cornell University. Montes De Oca was voted PETA's Sexiest Vegetarian Over 50 and has been a spokesperson for the Guardian Campaign at In Defense of Animals. Today, she is also the founder of The Animal-Human Health Connection, whose focus is to bring awareness to the many powerful ways that animals enhance human health, happiness, and longevity. Montes De Oca lives in Marin County with her husband, Ken, an award-winning sound editor, and her beloved rescue animals.