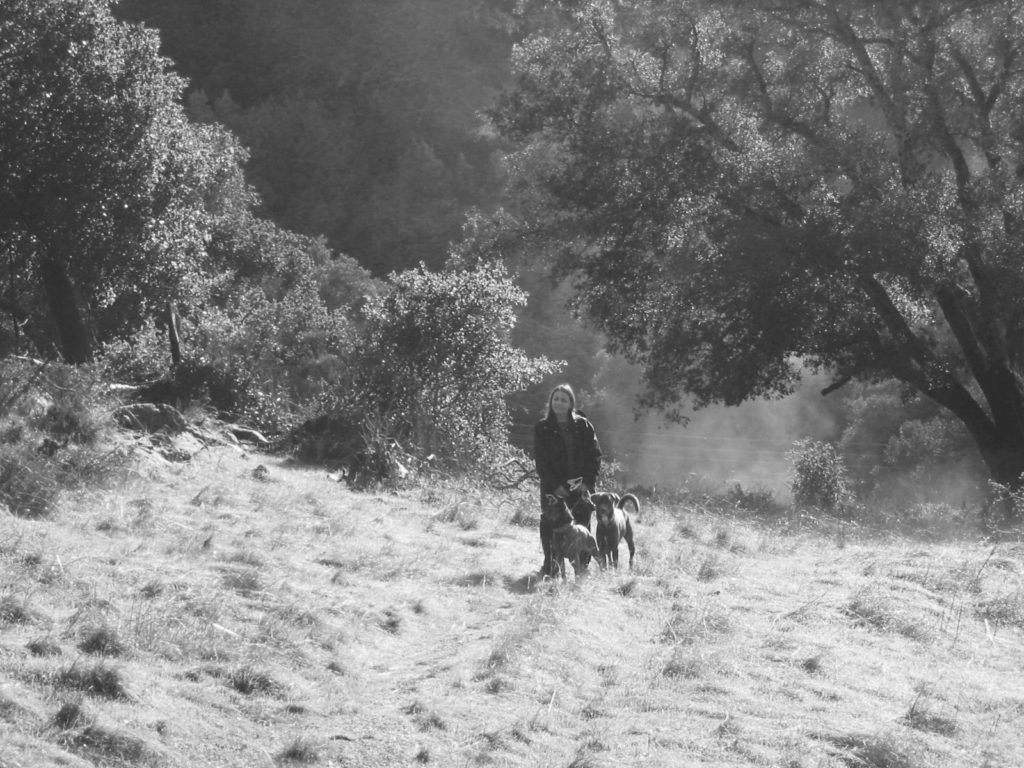 Did You Get Caught Up in The Solar Eclipse Mania?
I was excited but I also procrastinated until the last-minute and could not find a pair of eclipse viewing glasses. So, I decided that if I couldn't see the eclipse, I'd simply experience it while walking my dogs.
The next morning, I woke to the wails of eclipse fans across the San Francisco Bay Area who would not be able to see the eclipse because of the dense cloud cover. I took it as a message from the gods that my decision to experience the eclipse rather than see it was a good one. So I grabbed Rudy's leash and off we went.
As we walked, a gentle mist cooled my face as a hint of darkness tinged the gray sky. It was also strangely quiet. I glanced through the tree branches for a peek at the sun, but no deal. The quiet was interrupted as a gust of wind swept past me and across the street. I glanced at my cell phone – it was 10:15 am – the time of totality. When the wind came up a second time I covered my head with my hoodie and looked at my dog Rudy who was more interested in a fire extinguisher than the strange weather around me.
Eclipses, The Northern Lights, Rainbows – Humans Are Fascinated By Nature
These phenomena are great reminders that nature is around us, ever present, fascinating, and powerful. And as an acupuncturist and practitioner of Chinese Medicine, one of the greatest pieces of health wisdom, I can offer my patients is to remind them that they are part of mother nature and not separate from her. Paying attention to the seasons and adapting our energy around them; winding down for the evening when the sun goes down rather than amping our energy up; going outside and into nature often rather than sitting at our desks; these actions may seem simple but nature's medicine usually is simple. It often is simply pawsitive.
Our Beloved Pets Are Part of Nature's Medicine 
Once we begin to pay attention to the animal-human health connection that exists between our animal friends and us, we can add to our health and well-being in unexpected, fun, and life promoting ways. Having a dog can encourage us to become more active, to play more, and to enjoy the outdoors. Our cat friends can help us relieve our stress and wind down after a long day, or encourage us to stretch more, or laugh – all healing activities that cost nothing except spending some extra time with our pets, feeling happier, and reaping the health rewards.
A solar eclipse is a rare time to witness the magnificence of nature. It's also a great opportunity to remember she is ever-present and adding to our health and well-being. Our animal companions are nature's representatives in our very own homes. When we tune into them and realize they are more than just our pets, we not only strengthen our bond to our animal friends but we enhance our connection to the natural world around us, which can add to our own wellness and longevity.
Eclipses are inspiring but they don't happen every day. Finding the awe in the single wildflower growing through a crack in the cement on the street as you walk your dog, sometimes can be just as inspiring and beautiful.
Stay Pawsitive!
Carlyn
Watch This Week's Simply Pawsitive Show!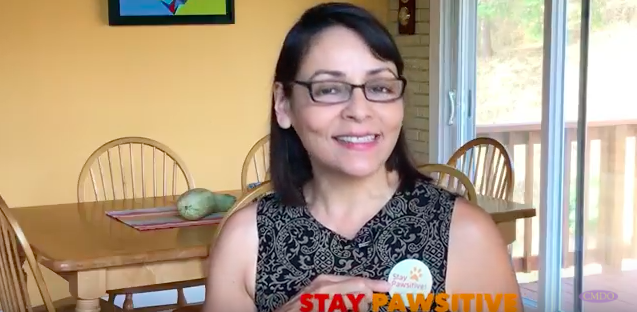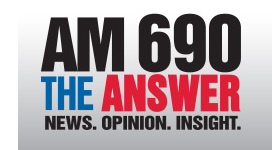 Pickup  Dog As My Doctor, Cat as My Nurse here!

CARLYN MONTES DE OCA is an author, speaker, animal-human health expert, acupuncturist, and plant-based nutritional consultant. A former film editor on such movies as Honey, I Shrunk the Kids and Three Men and a Little Lady, Carlyn holds a bachelor's degree from Loyola Marymount University in communication arts and a master's degree in Traditional Chinese Medicine from Emperor's College. She is also certified in plant-based nutrition from the T. Colin Campbell Center for Nutritional Studies at Cornell University. Montes De Oca was voted PETA's Sexiest Vegetarian Over 50 and has been a spokesperson for the Guardian Campaign at In Defense of Animals. Today, she is also the founder of The Animal-Human Health Connection, whose focus is to bring awareness to the many powerful ways that animals enhance human health, happiness, and longevity. Montes De Oca lives in Marin County with her husband, Ken, an award-winning sound editor, and her beloved rescue animals.